Use code "staysassy" for 10% off your entire order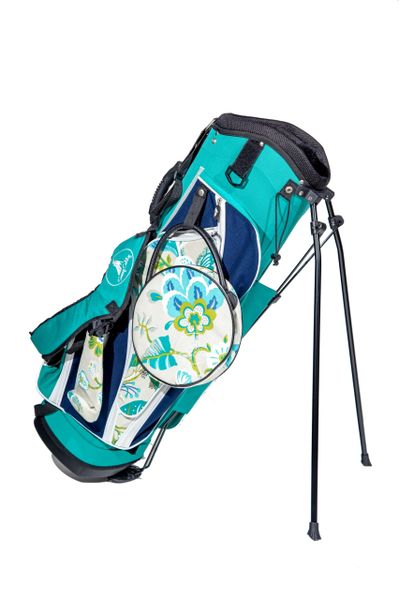 Description
Playful plaid mixed with contemporary floral print accented by vibrant teal.

Stand Bags are very light-weight, weighing only 5 pounds. Includes 6 full length dividers (each divider can hold 2-3 clubs), hidden velvet-lined valuables pouch, cooler pocket, glove patch, integrated tee holders & mesh ball pockets. Coordinating detachable purse & rain hood included. Dual padded strap system makes this bag a breeze to carry!
Zip side pocket removable for monogramming options.