Use code "staysassy" for 10% off your order
Just featured on Denver 7's ABC Morning Show. We're grateful to be a part of their "In Good Company" series and proud to be a female entrepreneur.
Fan Feature Page! 

We will be featuring a Sassy Caddy fan or a store who carries Sassy Caddy's products every month! Our First Fan Feature is Kathy Mason! She currently carries the New Orleans Collection because she loves red, white and black. They were her high school colors! 


We asked her a few questions...

1) What got you interested in golfing? "I was told I needed to choose a sport that I could do for my entire life. Prior to golfing I cycled but I had injured my knee."

2) "The best part o

f golfing is the fellowship and being in the beautiful outdoors. I feel so blessed to golf as often as I do and with such wonderful friends. It's all about the fun and fellowship." 
3) "My favorite course is actually The Experience at Koele which is closed. So currently my favorite course is Hokuala on Kaua'i."


Thank you for sharing Kathy. In the meantime, keep it sassy and hit 'em straight!

Let us know if you would like to be October's feature.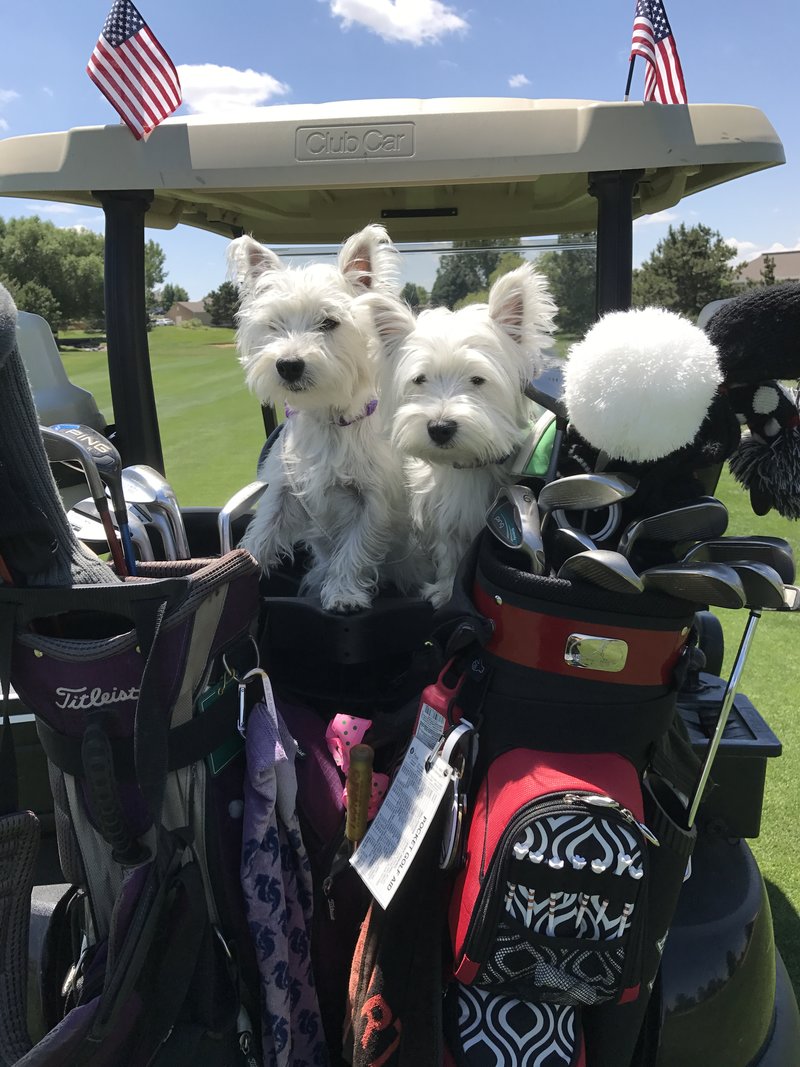 We love to hear from our customers. Send us your photos and we'll post them on our site!      info@sassycaddy.com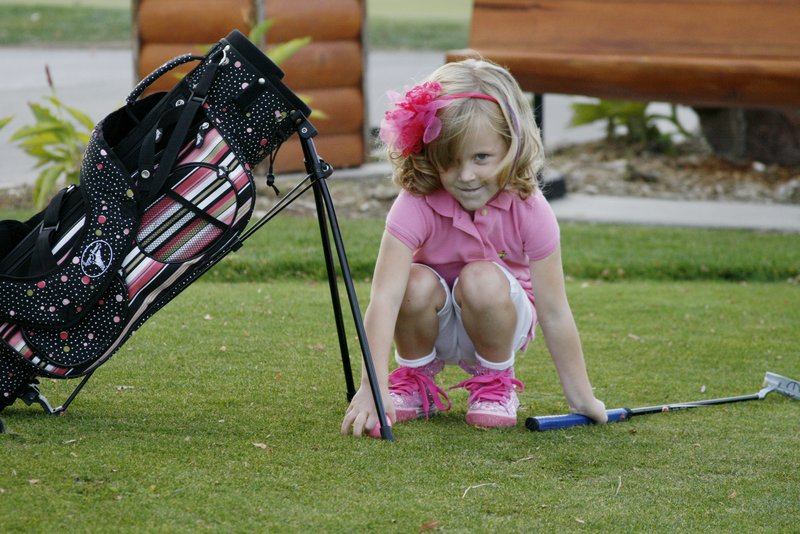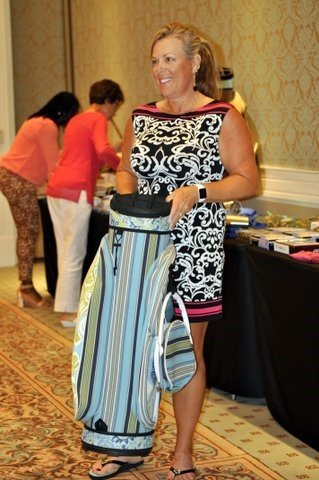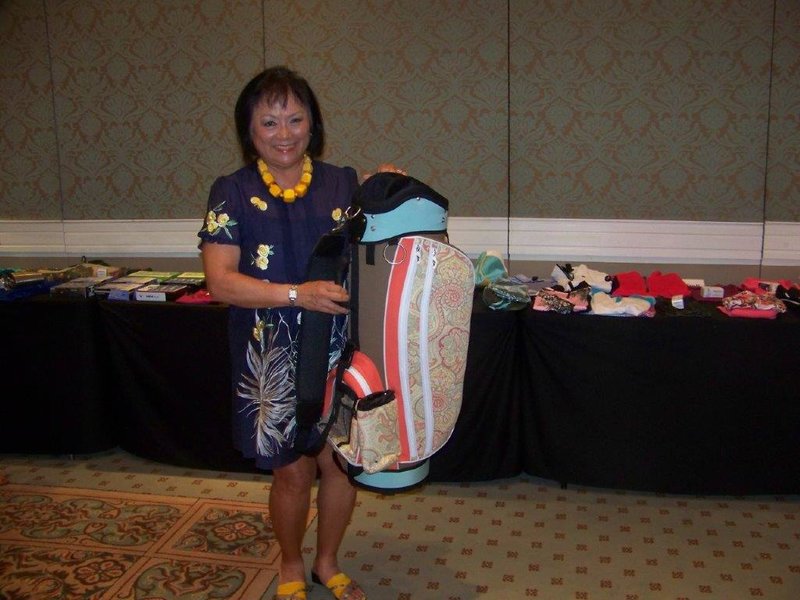 Congratulations to the two beautiful ladies above who won our bags at the Delta Air Lines Women's Golf Tournament! 
"I love the colorful bags you have. I love to have a bag that stands out and yours certainly do."Sandy Mabry
"Just found you via my CirCle of Hope Challenge card from golfing with my sons last weekend. Great find. Love. Love. Love the bags. Especially the travel bag. On my wish list for upcoming Mother's Day! Thanks for helping women golfers look sassy!" ­Courtney Walsh
"You have great looking items - out of the ordinary!!!!" ­Meda Beaird
"Thank You so much. I am just happy that you ship here, so many places do not and living on a little island we are limited to what we can get. I appreciate it alot and I hope that you have a wonderful holiday season." ­Clint Coldwell
"I wanted to send you the attached photo of a very happy, smiling Delta lady who ws the first one drawn for ALL the prizes and literally ran up and grabbed your golf bag!!" ­ Dick Griffin & Stacy Griffin
"Thank you very much for all your help last week and your follow-up. Truly a pleasure doing business with you!" ­Michael W. Vincent
"Thank you very much for the confirmation. I am looking very much forward to my holiday in CA with a fabulous Sassy Caddy Bag :-) I also wanted to let you know that I like your active communication very much. I really feel cared for as your customer. Thank you and have a nice weekend." ­Sandra von Känel
"I know I'll enjoy using my beautiful bag for many years and I'm sure when the ladies in my league see it, they'll want one too!" ­Mel Johnston
"Thanks so much! You're the BEST! I got the same bag last year, brought my clubs to Kauai and decided to leave them there as we are there almost half the year, so needed another bag for new clubs and couldn't think of anything I could possibly like better!! It says Hawaii no matter where you are!! Love your products!" ­Mary Griffith
"I can't imagine any active golfer reaching your web site and not be excited about your absolutely fantastic and adorable line of truly feminine golf bags and accessories. I would think they would be a must for every lady golfer no matter at which handicap level." ­Irene Boettcher
"I received shipment of the ordered golf bag, and my wife could hardly wait to open the box that contained the bag. When she saw the bag, she couldn't believe how much prettier it looks than the internet advertisement. Although it was a birthday present, and her birthday is next week, she decided that she needed to use it before then and show it off to her friends. We received the bag on Monday, and today is her day off to play golf. We'll see what her friends reactions are when she gets home from her golf outing.


I myself thought the bag was very feminine and fashionable. My wife having one makes a fashion statement, which I am quite sure, anyone else who sees the bag would want to find out where she got it, and obtain one for themselves. As far as I know, she is the first and only one in our country club to have one. After today, there may be a few more in the coming weeks." ­Your satisfied customer, --Rey
Copyright © 2020 Sassy Caddy, Inc.